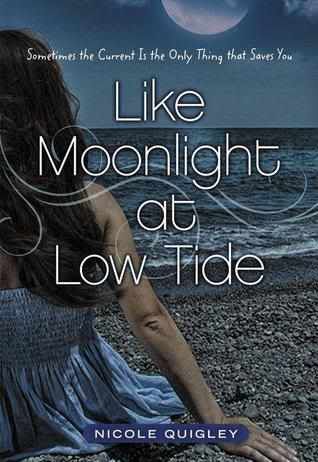 SUMMARY FROM NETGALLEY.COM:
When high school junior Melissa Keiser returns to her hometown of Anna Maria Island, Florida, she has one goal: hide from the bullies who had convinced her she was the ugliest girl in school. But when she is caught sneaking into a neighbor's pool at night, everything changes. Something is different now that Melissa is sixteen, and the guys and popular girls who once made her life miserable have taken notice. When Melissa gets the chance to escape life in a house ruled by her mom's latest boyfriend, she must choose where her loyalties lie between a long-time crush, a new friend, and her surfer brother who makes it impossible to forget her roots. Just as Melissa seems to achieve everything she ever wanted, she loses a loved one to suicide. Melissa must not only grieve for her loss, she must find the truth about the three boys who loved her and discover that joy sometimes comes from the most unexpected place of all.
MY TAKE:
This book is probably one of the best Christian YA books I have ever read.
In Like Moonlight at Low Tide, Missy has returned to her old school where she was bullied before and finds out that things aren't as bad as when she left. The boy she likes now likes her back and even though things aren't as good as home, she has her boyfriend and another boy friend to rely on for support. However, things change forever when someone she cares about commits suicide.
During the first part of the book, I wasn't too invested in Melissa and the other characters. The only character whom I actually liked was Josh, but mostly because he reminded me a lot of one of my guy friends in college and I was able to visualize him better. The pace and emotions of the book picked up for me in the later part of the book. The ending, especially, had me surprisingly emotional and I could feel exactly what Missy and Josh were feeling.
The topic of suicide and bullying is a hard topic to write about successfully, but when done right, it's a powerful book.
This book brings to mind the early works of Sarah Dessen (especially That Summer and Dreamland), but with a happier ending and mentions of Bible verses and Christian teachings. While this book didn't have as many quotable quotes as Sarah Dessen's work, I did like this a little better than the two Sarah Dessen books I mentioned. That's saying a lot seeing as how Sarah Dessen is one of my most favorite authors.
Thanks to NetGalley and Zondervan for the e-copy.
THE GOOD:
The ending is very good.
Josh is the kind of guy that girls should have as their boyfriend.
It talks about bullying and suicide from the perspective of the people left behind.
THE BAD:
The build up can seem a little slow.
FAVORITE QUOTE/S:
His hug increased at my words.
READ IT IF:
You're looking for an awesome Christian YA book.
You liked Sarah Dessen's earlier books but didn't like how they ended.
You like old-fashioned romance.
RATING:

SOUNDS INTERESTING?