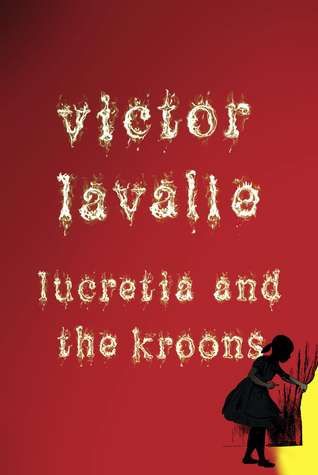 SUMMARY FROM NETGALLEY.COM:
From one of the most acclaimed young writers of fiction in America today comes a fast-paced and fantastical novella about a young girl's journey into a dark netherworld to find her missing best friend. This eBook edition contains an exclusive excerpt from Victor LaValle's new novel The Devil in Silver, about which Gary Shteyngart raves, "Literary horror just found a new master."
Lucretia's best friend and upstairs neighbor Sunny-a sweet pitbull of a kid, even as she struggles with a mysterious illness-has gone missing. The only way to get her back is for Lucretia to climb the rickety fire escape of their Queens tenement and crawl through the window of apartment 6D, portal to a vast shadowland of missing kids ruled by a nightmarish family of mutants whose designs on the children are unknown. Her search for Sunny takes Lucretia through a dark fantasyland where she finds lush forests growing from concrete, pigeon-winged rodents, and haunted playgrounds. Her quest ultimately forces her to confront the most frightening specter of all: losing, forever, the thing you love the most.
Lucretia and the Kroons is a dazzlingly imaginative adventure story and a moving exploration of the power of friendship and the terror of loss. This all-new novella serves as the perfect companion piece to The Devil in Silver, a thrillingly suspenseful work of literary horror that continues the story of Lucretia.

Victor LaValle is the author of the short-story collection Slapboxing with Jesus and the novel The Ecstatic, a finalist for the PEN/Faulkner Award.
MY TAKE:
I'm not really sure what to make of this novella.
Lucretia and the Kroons is the story of Lucretia, a young girl whose best friend Sunny disappears and was most likely taken by the Kroons.
This book was a little bit more bizarre and creepy than the books I usually read. I wasn't really sure where the novella was heading. I would have preferred a different ending because the ending felt a little bit odd to me. I think it would have worked if the middle had a different ending or it would have led more seamlessly to the ending.
I wasn't really a fan of Lucretia, either, as she was too stubborn for my liking. I did like Sunny, however. She had this sweet, likable vibe that fits her sidekick role perfectly.
Thanks to NetGalley and Spiegel & Grau for the e-copy.
THE GOOD:
It's creepy but not your typical horror novella.
The characters are mostly well-fleshed out.
It's a scary story for kids.
THE BAD:
The ending might not work for everyone.
FAVORITE QUOTE/S:
It was the blue of a bright sky.
READ IT IF:
You like creepy books.
You like psych thrillers.
Your child likes scary books.
RATING:
SOUNDS INTERESTING?